Parental monitoring in the digital age is just a tap away
Millennials are tracking their kids' whereabouts and internet usage on their smartphones
1. Life360- lets you keep tabs on your kid's location
Life360 is a family networking app launched in 2008. It is a location-based service that allows family members to share their location with each other, and easily communicate throughout the day.
Life360 answers an age-old question: "Where are you?" The app enables parents to track their children's whereabouts using GPS, and lets them save their favourite locations so that family members get automatic alerts when someone comes or goes.
2. Cozi is a calendar for the digitalsavvy family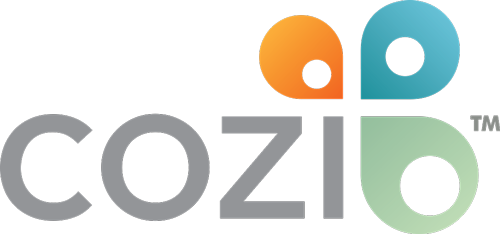 Cozi is the #1 organizing app for families that keeps everyone's schedules and all your lists in one place. Cozi is a 3-time Mom's Choice Award Winner
There's no shortage of calendar apps for your phone, but some parents say Cozi is the first you should try. Designed for families, the app helps parents keep track of each family member's (colourcoded) individual calendar, shopping lists, and to-do lists all in one place.
3. Peanut is an app for 'mothers who missed out on Tinder'
Peanut shows you likeminded mamas near you and makes it easy to meet.
Peanut, a match-making app for moms, lets users log in with their Facebook accounts and connect with like-minded mothers nearby — for coffee, a vent session, or a playdate. It uses an algorithm to match moms with shared interests and parenting experiences.
4. OurPact gives parents the power to manage their family's screen time
OurPact is a breakthrough parental control app and family locator that harnesses the power of Internet and App blocking in order to teach children proper device use and responsibility.
OurPact unlocks a parental superpower: the ability to block the internet, social media, texting, apps, or all of the above on their children's phones. Parents can schedule screen time around school, dinner and chores, and even reward their kids with extra time when they deserve it.
5. The Wonder Weeks keeps you informed about the mental leaps and bounds of your baby
"The Wonder Weeks app can be a lifesaver for parents during those times of wondering what on earth is going on." A CALENDAR EXPLAINING THE DEVELOPMENT OF YOUR BABY: WHY YOUR BABY IS FUSSY, SLEEPS POOR AND EATS LESS DURING SET TIMES AND HOW YOU CAN HELP YOUR BABY.
Based on the bestselling book, The Wonder Weeks, the app gives parents an idea of when they can expect their baby to be overly fussy, demanding, or calm at certain times based on their age. Parents praise the app for providing reassurance when they have no clue what's going on.
6. WebMD Baby App is an all-in-one tracker for feeding, sleep and diaper changes
The WebMD Baby App provides you with an extensive library of medically approved content to help you keep your baby healthy, happy, and as adorable as ever.
The app provides a library of physician-approved content to help parents keep their baby healthy and happy. It lets parents record their baby's growth and development through trackers for feeding and nursing, sleep, diaper changes, height and weight.
7. Winnie is a place for parents to connect and discover new things to do with their kids
Inspiration & insight for modern parents. Technology changed the world — it's time it changed parenting.Winnie is a place for moms & dads to connect, get new ideas, share their stories, and discover great things to do with their children.
It's an app where people in the US help each other be more successful parents. They can get recommendations about everything from sleep-training to local childcare, and a directory of family-friendly restaurants. It's an idea that could work well in India too.